About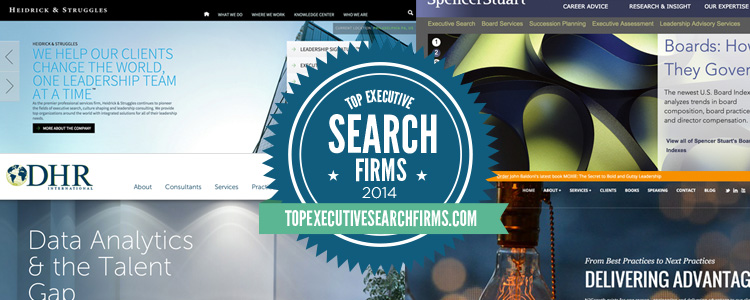 Overview
Top Executive Search Firms exists as a resource to employers seeking to understand the complexities of the executive search/recruiting industry. Our research offers prospective employers an unbiased look at the top executive search firms by offering resources, opinions, and rankings as a guide to helping you choose the best firm to meet your executive search needs. This list will be updated each year based upon an algorithmic approach with includes public voting. We do not accept payment from executive search firms for inclusion on this list. We do accept advertising from industry partners, vendors, suppliers, and employers.
Qualifications
In order to qualify for the Top 20 Executive Search Firms list, organizations must be retained search firms, have multiple practice areas, have displayed recognized thought leadership, and must have completed signature searches for global brands in multiple geographies.
Ranking Methodology
The ranking order for the Top 20 Executive Search Firms list is derived algorithmically based upon a proprietary weighting of the following criteria: annual revenue, number of placements, number of ancillary services or practice areas, level of searches handled by average salary, completion ratio, average time to complete, stick rate, client satisfaction (testimonials/votes), social media presence, and executive thought leadership. Our algorithm also negatively weights adverse circumstances (e.g. candidate exited based upon discovery which the search firm should have filtered, client litigation, poaching, etc.).